order of things. 2021
rice paper, printing ink, plastic film, plaster
dimensions variable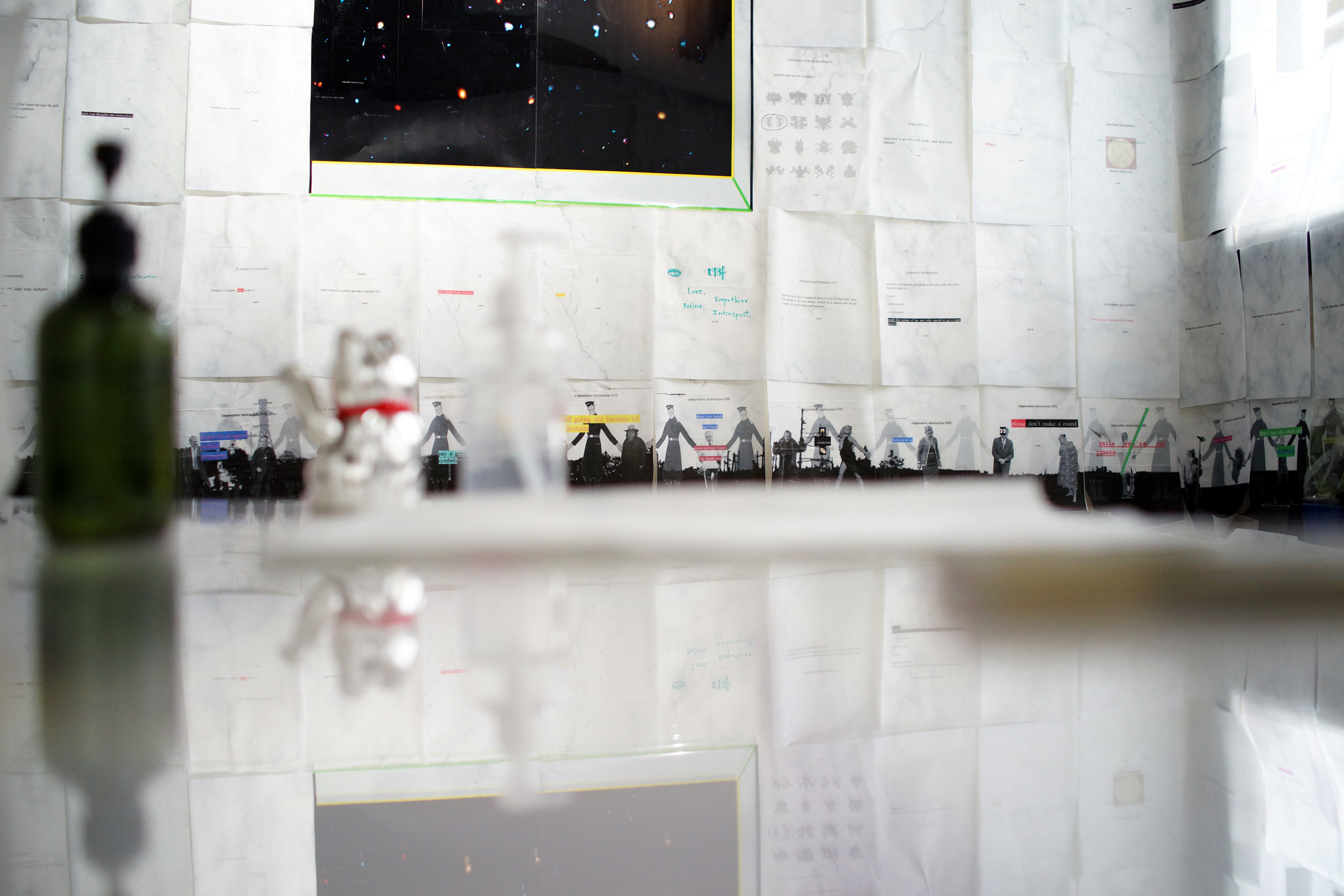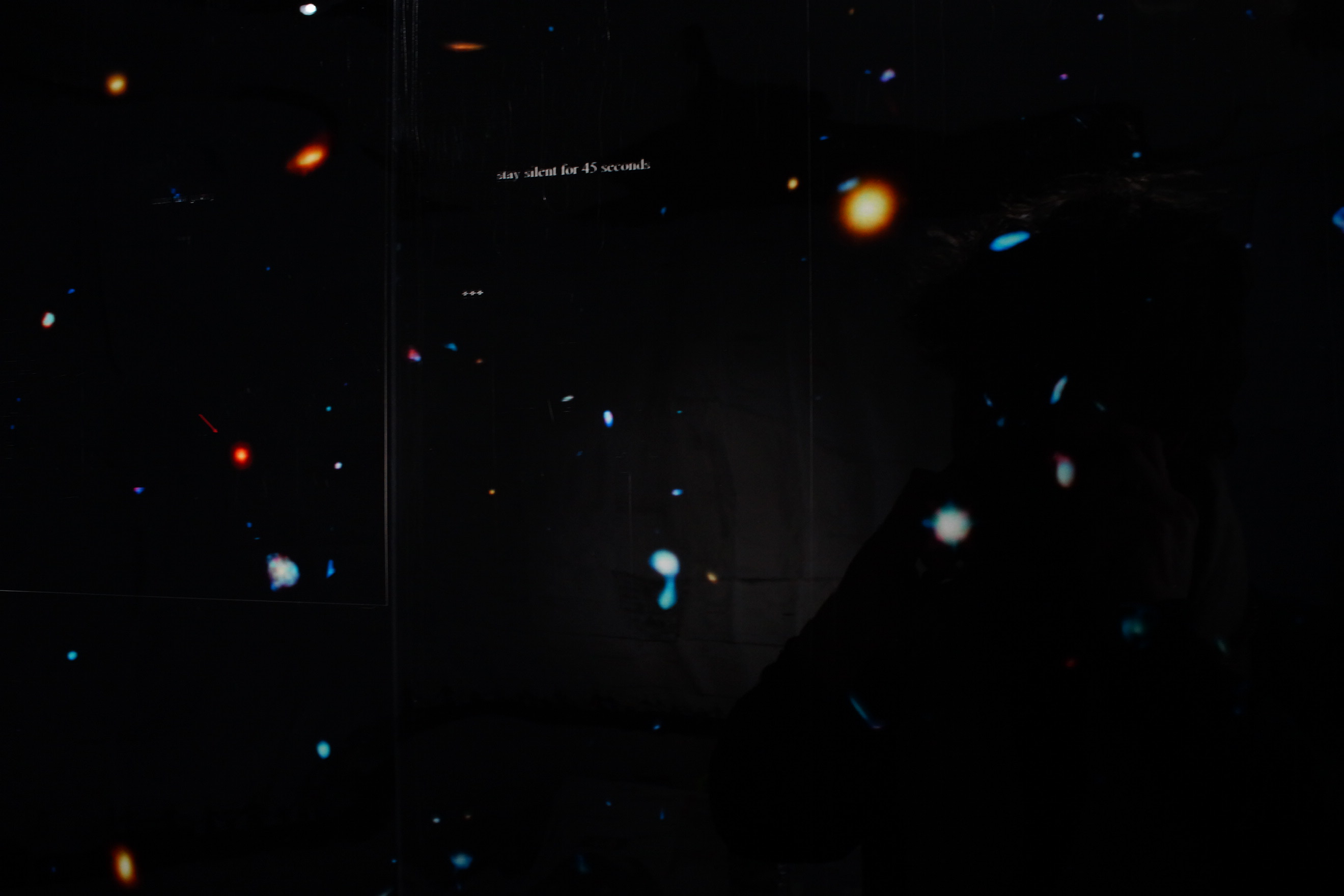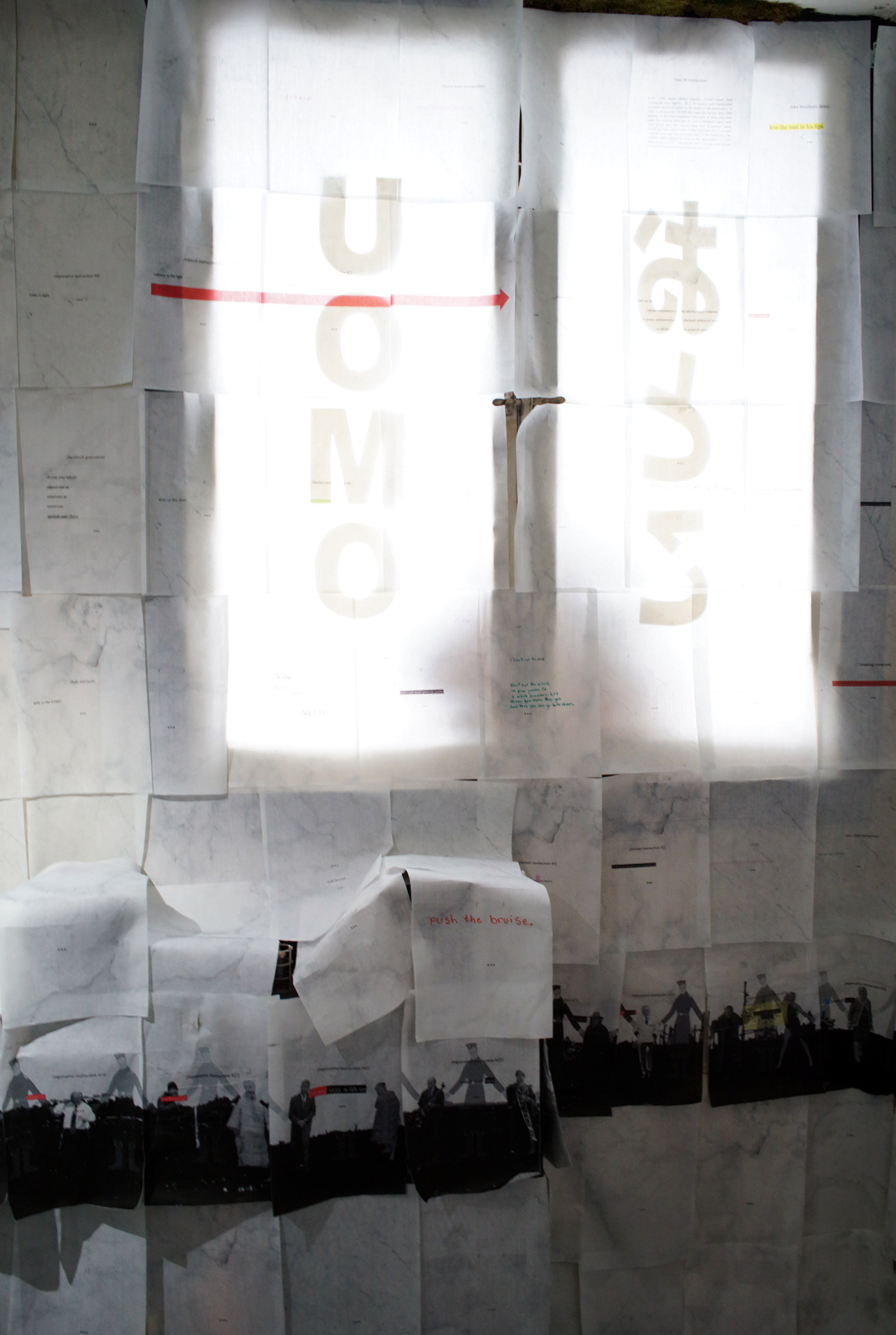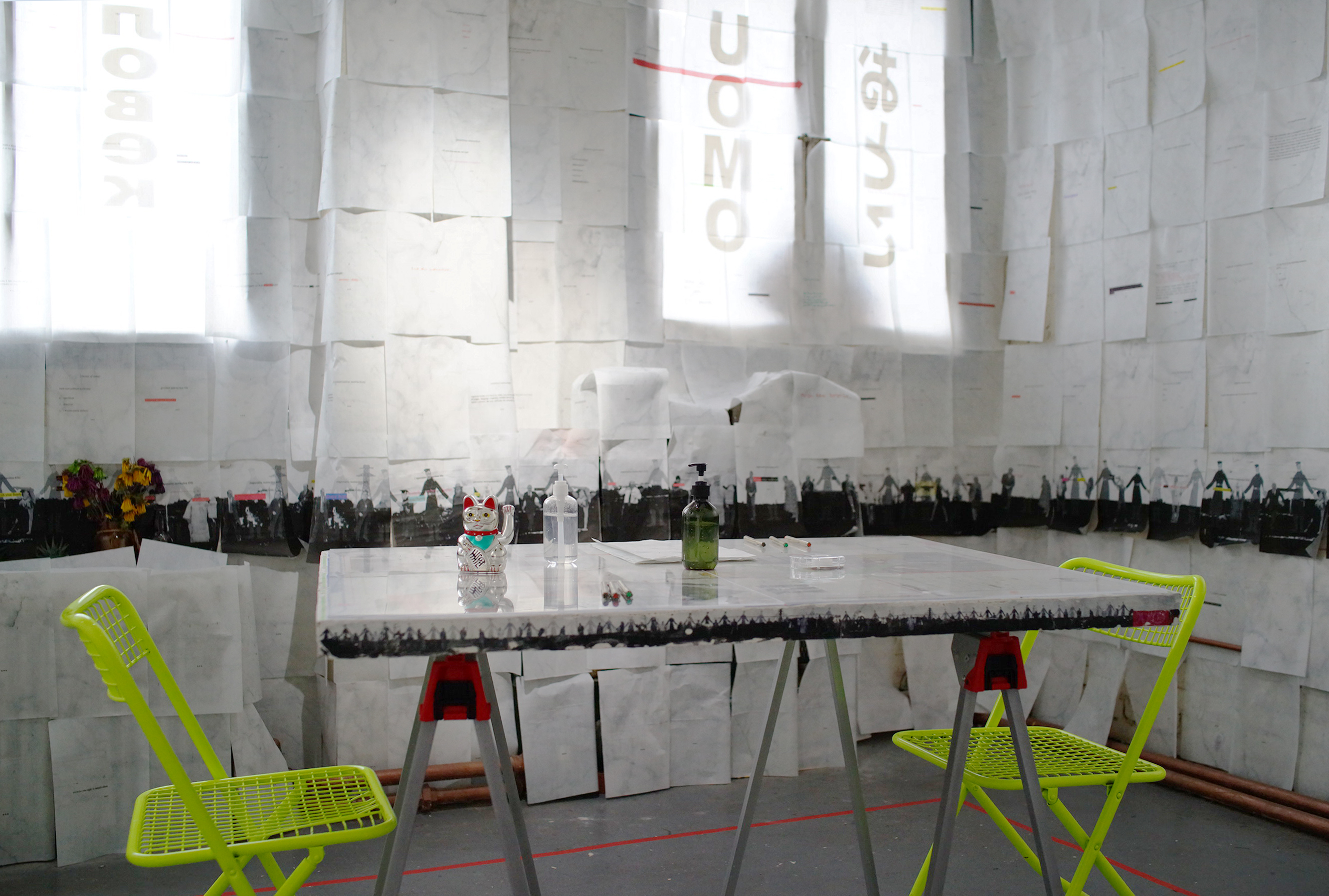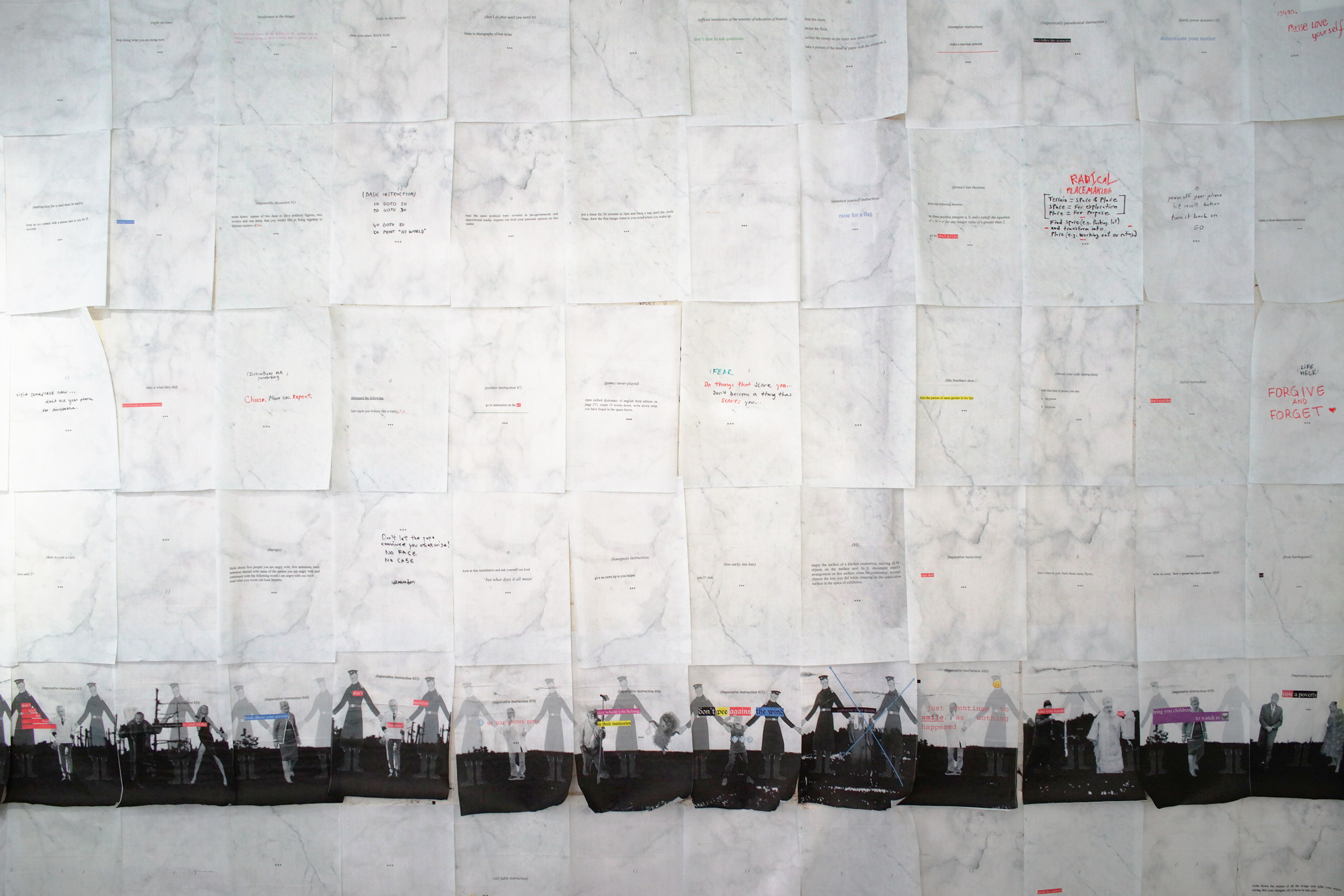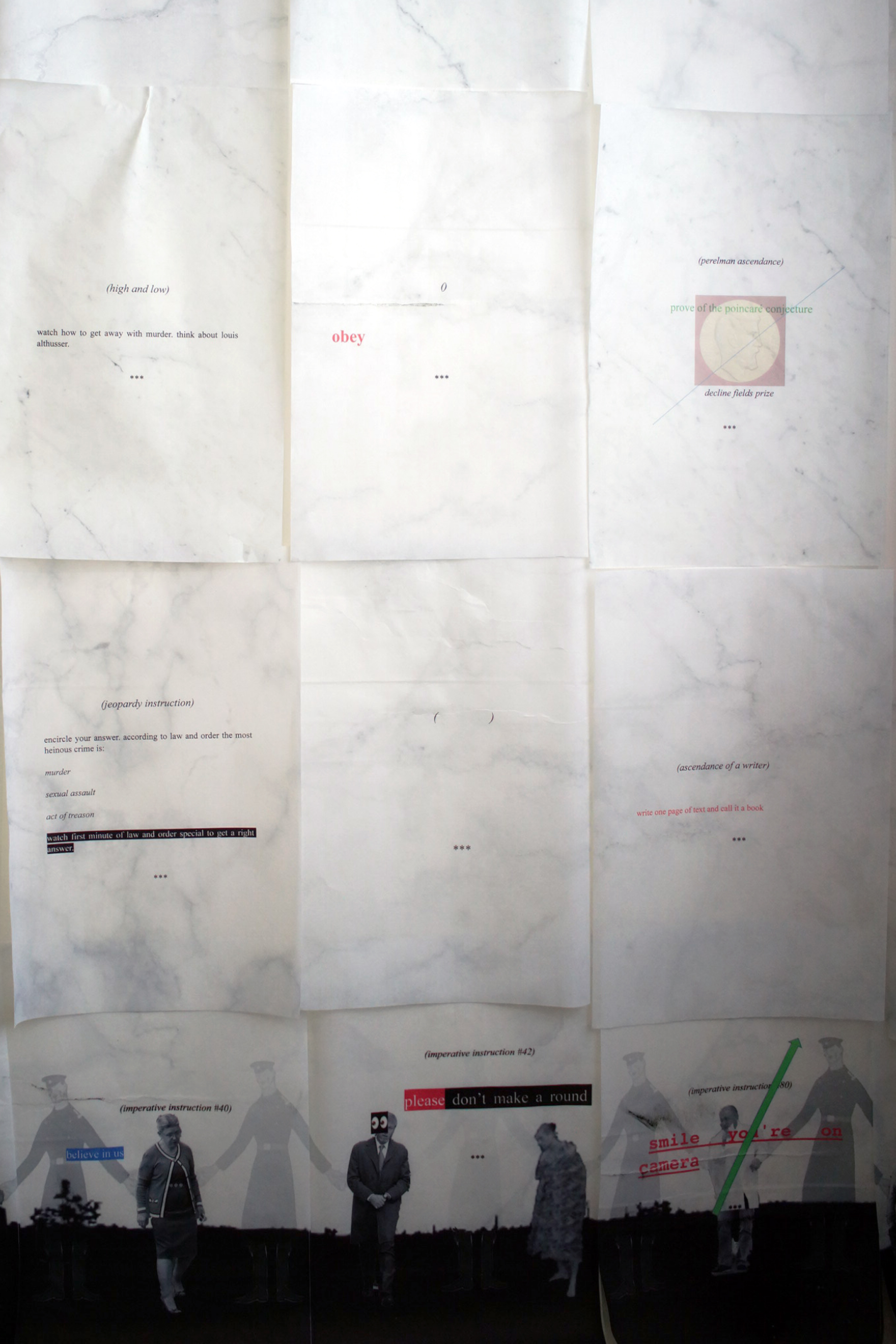 (self-explanatory instruction)
read the following summary to the images above:

the exhibition comprises of more than seven hundred instructions covered the walls and objects in the gallery creating a space of experience and reflection on the immediate socio-cultural environment that the artist and viewers were subjects to.

︎

instructions - written/drawn/typed on sheets of rice paper, created a process of exchange - both cultural and transactional - between the gallery and its visitors over the duration of the exhibition.


︎


to initiate such a process of exchange, visitors were asked for their consent to perform a simple instruction that is to produce a new instruction or buy one which was already displayed.

︎

as a producer of instruction, a visitor was paid according to the minimum hourly wage in the washington dc area, while the purchase price of an instruction was set by adding to this rate a margin for the gallery and cost of the materials.

***



exhibition log: